At Complete Care we understand the importance of providing continuity of care and this lies at the heart of our company with over 90% of the clients seeing the same Carers consistently. All our Carers are dedicated, compassionate, empathetic, and discreet and have a good work ethic. The Carers we provide are well trained and many are highly skilled in specialist areas such as Dementia Care and Parkinson's disease. All our carers have completed Dementia training. Specialist training is sought as and when required.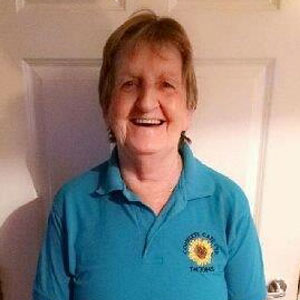 Frances
"It's a position that can be so rewarding," says Frances who has worked in the care industry for nearly 30 years and has been with Complete Care since its formation in 2007.
Now nearing retirement age herself, Frances currently cares for a lady recovering at home in the Isle of Man, after spending time in hospital following a fall. The client is delighted to be back in a familiar environment and has benefitted enormously from having our carers by her side round-the-clock, providing reassurance and day-to-day domestic support.
"It's the companionship and peace of mind which our clients probably value the most," says Frances. "Knowing they can stay living in their own home and not having to go into a nursing home is a godsend for many people."
Our Commitment to you:
Affordable packages of Care

A guarantee to always put the Client first

Flexible approach, responding to your changing needs

Robust policies and procedures that meet with IOM regulation and Inspection requirements

High trained and compassionate staff who have access to a 24h helpline
WOULD YOU LIKE TO MAKE A COMPLIMENT OR COMPLAINT? – please click here